e-liquids 
Custom Blended E-Liquid
One of the most satisfying and exciting things about vaping is blending various e-liquid flavors to achieve distinctive and delicious personalized combinations. The power is all yours at VaporFi Houston CBD & Vape to custom blend your own vape e-liquid juice or nic salt flavor! Choose from our extensive juice bar of carefully sourced flavors to create your own unique combinations that can be expertly blended to your individual taste and nicotine specifications.

We also offer nicotine-free vape e-liquid for those who wish to enjoy the vape experience without the nicotine. Whether you just enjoy the flavors, never used nicotine, or have decided to quit nicotine altogether, we offer the same level of premium custom e-liquid blends without the addition of nicotine.

At VaporFi Houston CBD & Vape, we pride ourselves on sourcing the best flavorings, PG/VG e-liquid base, and nicotine ingredients to provide our customers with exceptional e-liquid. In doing so, our custom blend e-liquids can maximize the life of your coils and help maintain optimal vaping flavor. Come experience how our custom blend e-liquids can revolutionize your vape experience.

Bottle Sizes: 30mL, 60mL, and 120mL
Nicotine Strengths: 0mg, 1.5mg, 3mg, 6mg, 9mg, 12mg, 18mg, 24mg, and above
Nicotine Salt: 25mg and 50mg (12.5mg and 35mg available in 60mL and 120mL bottles)

Unlike pre-bottled e-liquids, your personalized bottle of custom blend e-liquid will always be available and made on-demand. Come in and try custom blending a flavor combination. Who knows, you might stumble across a flavor combination that becomes your next favorite.

Pre-Bottled E-liquid
For those who are true to their pre-bottled brands and flavors, we strive to carry the most sought-after, high-quality, premium e-liquids and nic salts on the market. We offer a well-rounded selection of tobacco, menthol, dessert, fruit, and iced flavors. We encourage feedback and suggestions from our customers to help generate a varied menu of e-liquids and nic salts that meets the demands of our VaporFi Houston family of customers.
Most nicotine strengths and/or additional flavoring can be customized on pre-bottled e-liquids and nic salts purchased in our store at no extra cost.
regular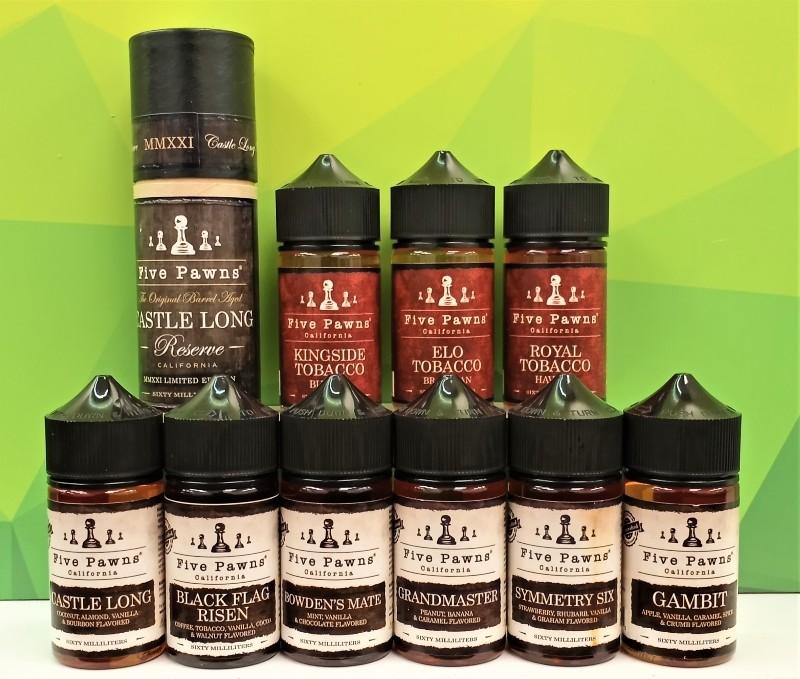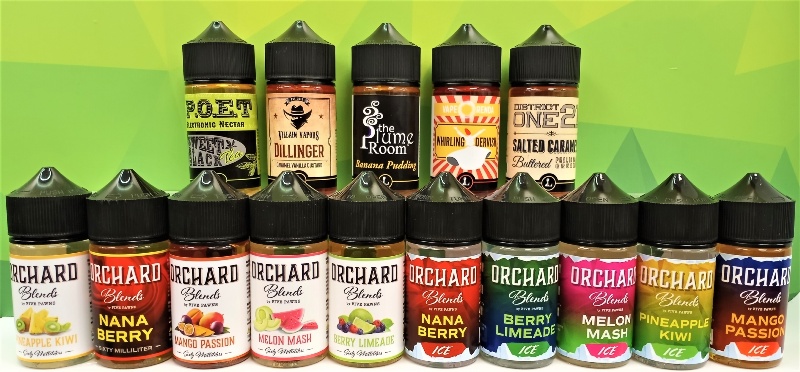 Whether you want to enjoy your favorite pre-bottled vape juice or create a customized blend at our mixing bar, VaporFi Houston CBD & Vape has the incredible flavors you need to elevate your vaping experience. With a well-rounded selection of tobacco, menthols, and sweet flavors, there's always something new to try.
nicotine salt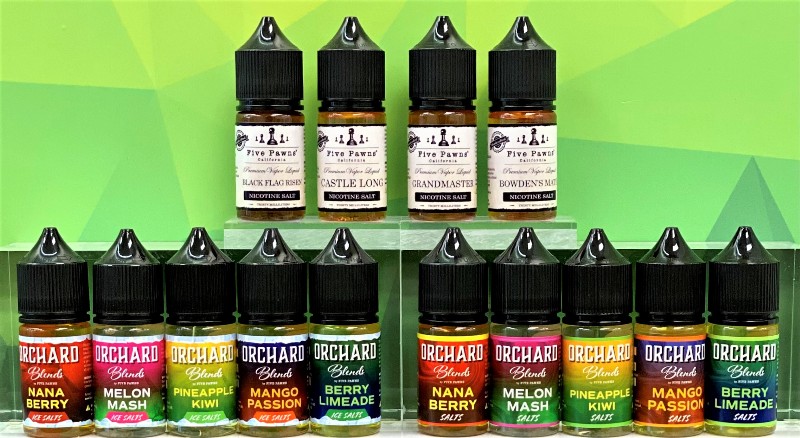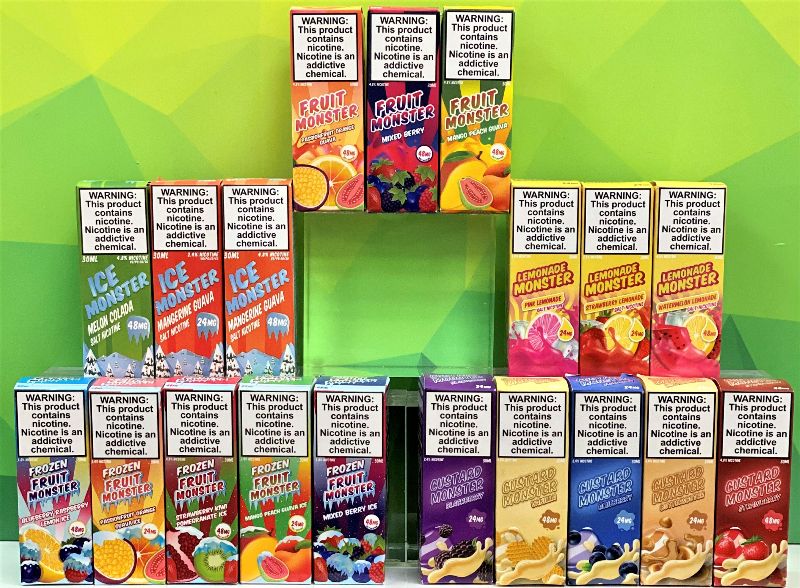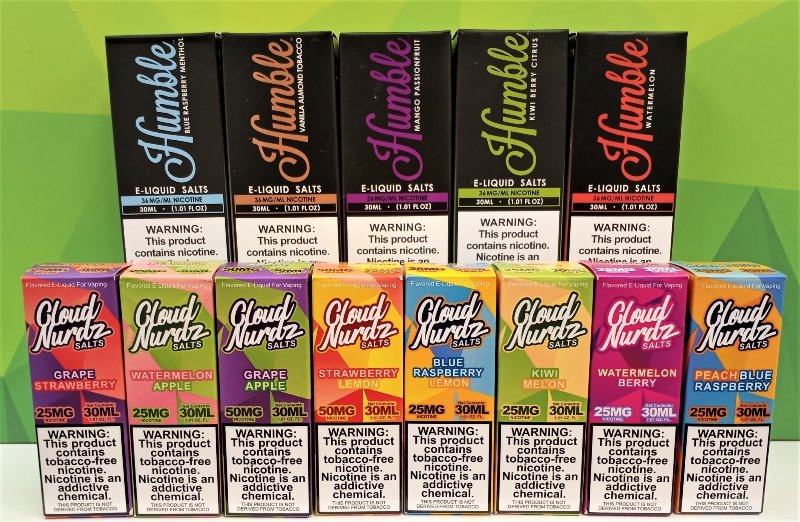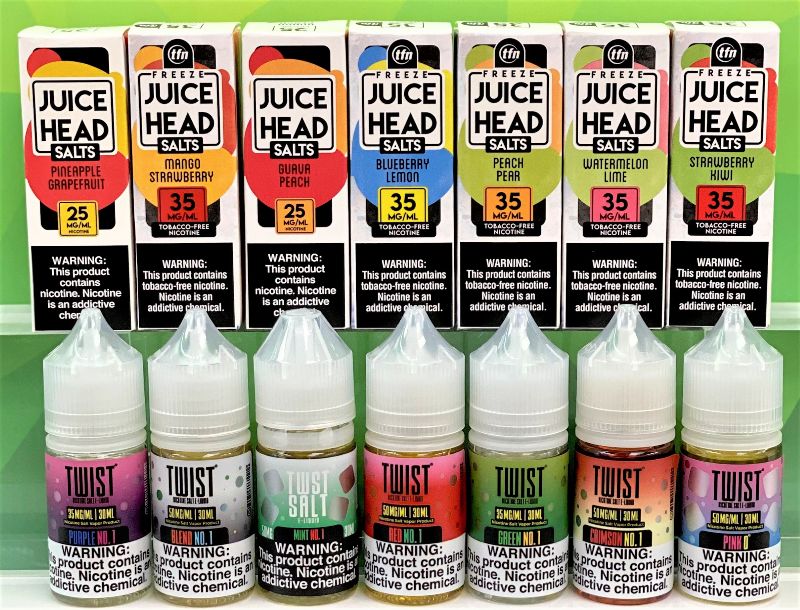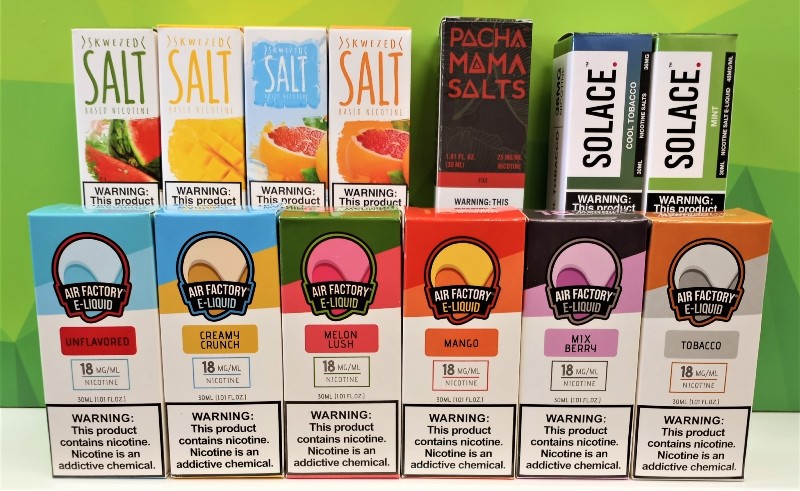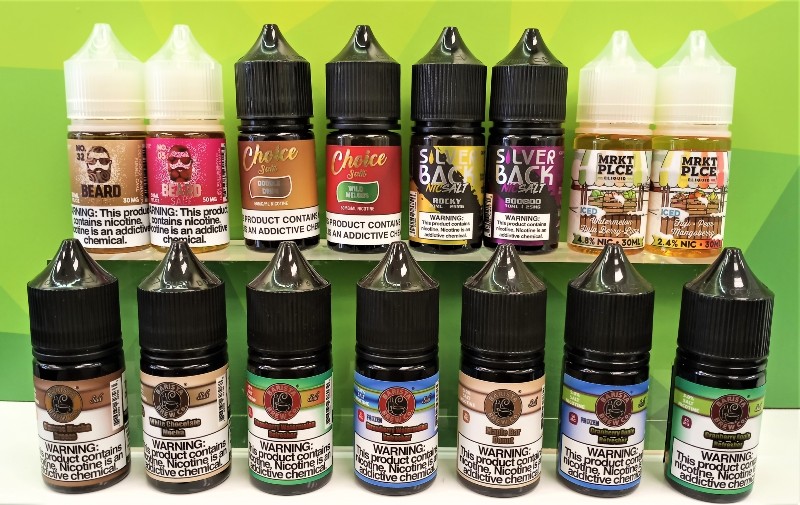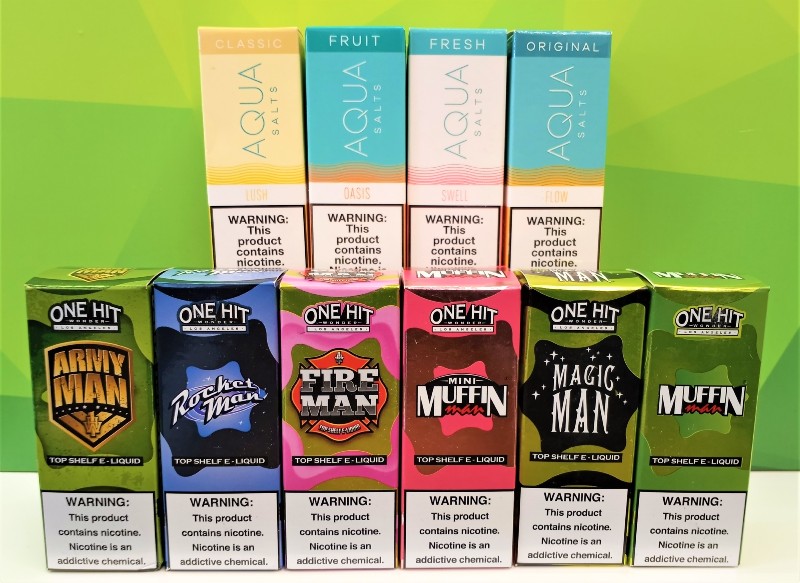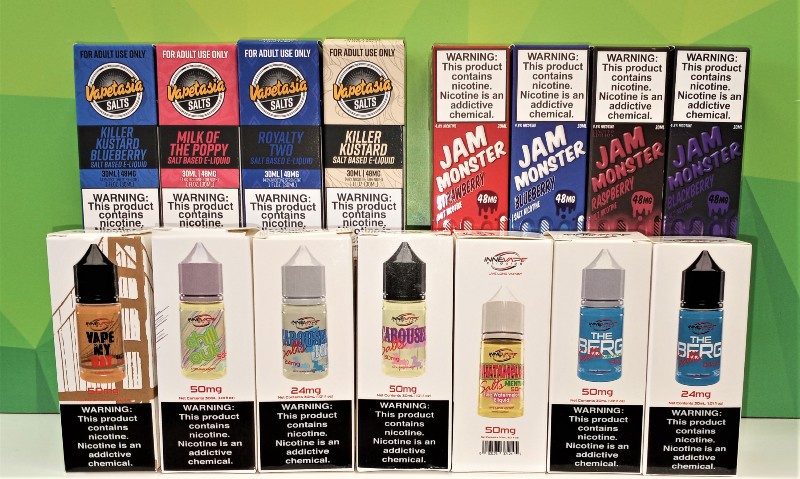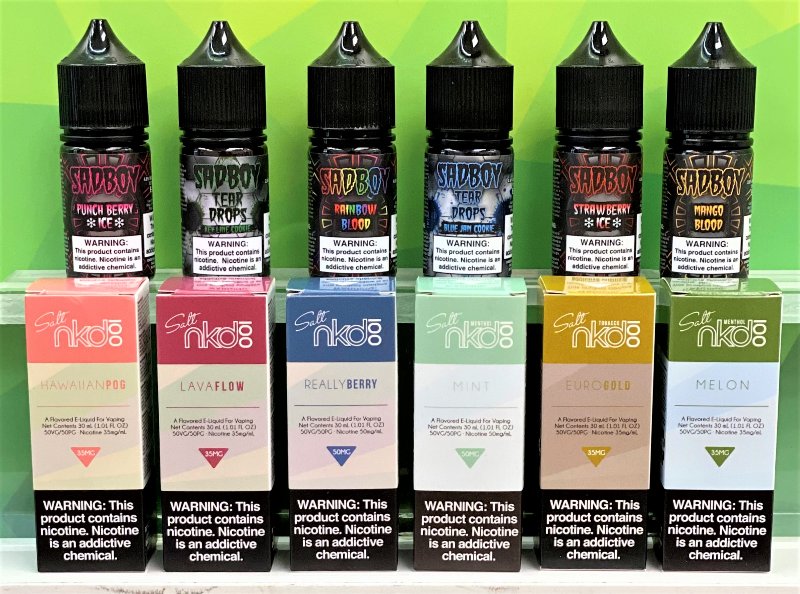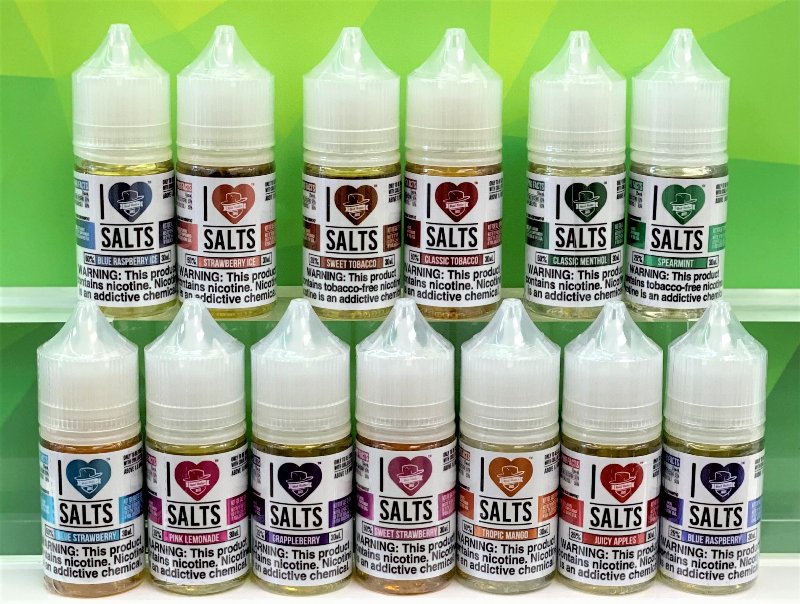 VaporFi Houston CBD & Vape offers the very best nicotine salt vaping options. Nic salts allow you to enjoy a smooth throat feel without missing the rush, so they are an optimal choice for any vaper. We offer a wide selection of nicotine salts in several tasty flavors to satisfy any craving.
top juices at vaporfi houston cbd & vape:
Five Pawns
Coastal Clouds
Sadboy
MRKT PLCE
Naked
Twist
Innevape
Juice Head
Hi-Drip
Pachamama
Charlie's Chalk Dust
Monster Vape
I Love Salts
Silverback
Skwezed
Cloud Nurdz
Glas Basix
Keep It 100
Reds Apple
Barista Brew Co.
Nom's
Bam's
Aqua